Southern Kitcars ' West To Chalgrove' – a midweek outing
Mango Fury – AKA David E recounts last nights run out in the compnay of David T and Phil…
We successfully exorcised the demons of last years Chalgrove deluge with a three car outing to the same pub, the Lamb in Chalgrove, last night.
I was joined by Phil and David and after meeting up near Sunningdale, we headed west. We passed along the road where last year we crawled through 6″ deep floods. The flood signs were still by the side of the road


Some great roads along the way as well as some which would not be a good idea if you had a bad back or had things close to falling off the car. One difference of opinion between the satnavs which had me going up a steep hill on a track barely wider than the car while the other two took the more suitable route.
Anyway, we made it to Chalgrove having had to squint through the sun. Yes, it was actually sunny.
At the fuel stop for David, I snapped this with the sun having bounced of the Mango car before hitting the Tiger's brake discs.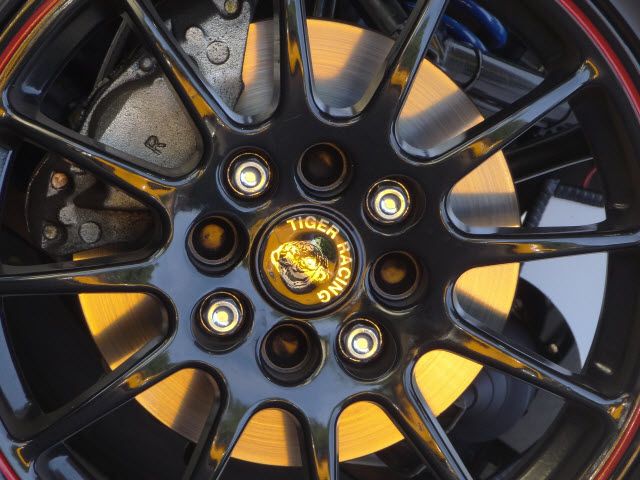 At Chalgrove, we sat outside and were joined by a bloke who took an interest in the cars and sat in Phil's car to try it for size. Turned out he was the new landlord of the pub and said if we wanted to come back with lots of mates he would be happy to lay on a BBQ or whatever we needed with some advance warning.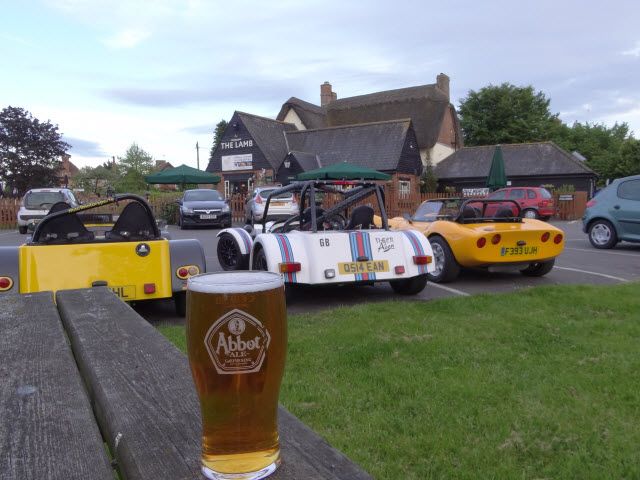 After a pint, chat and some non-cheesy chips we headed back without any hint of rain across some excellent roads. A great way to spend an evening rather than watching rubbish on the tele.
---
---