A little Run to the South Coast
Richard aka Capt Slow reports on a cheeky little run to the Coast….
Was a last minute decision for me ( the other half probably forgot i went out last weekend when she told me to go out today )


Car not touched since last run, so after recent events with one of the carbs flooding i was pleased it was easyish to start when i tried as the Tom Tom woke from it's slumber.
Already fueled up at end of last run it was just a slight delay as i decided if it was an SKCC jacket day of not ( Not ) and then made progress to Buck Barn to be joined by the others slighly afterwards.
the gathering from the start point at Buck Barn.

Well i managed to keep the rest in sight slight longer, probably helped by a bit more trafic then used to ( sun seekers no doubt), seems most are making the most of the weather, Classic car show in Rye, push bikes, motorbikes and Pirates YES pirates in Hasting area.
Upon arrival meet Colin waiting for us having gone straight to the cafe
There was slightly less space than usual when i arrived and even managed to see the other ordering breckie so must be getting a bit quicker.
Looks like the breakfast was okay

.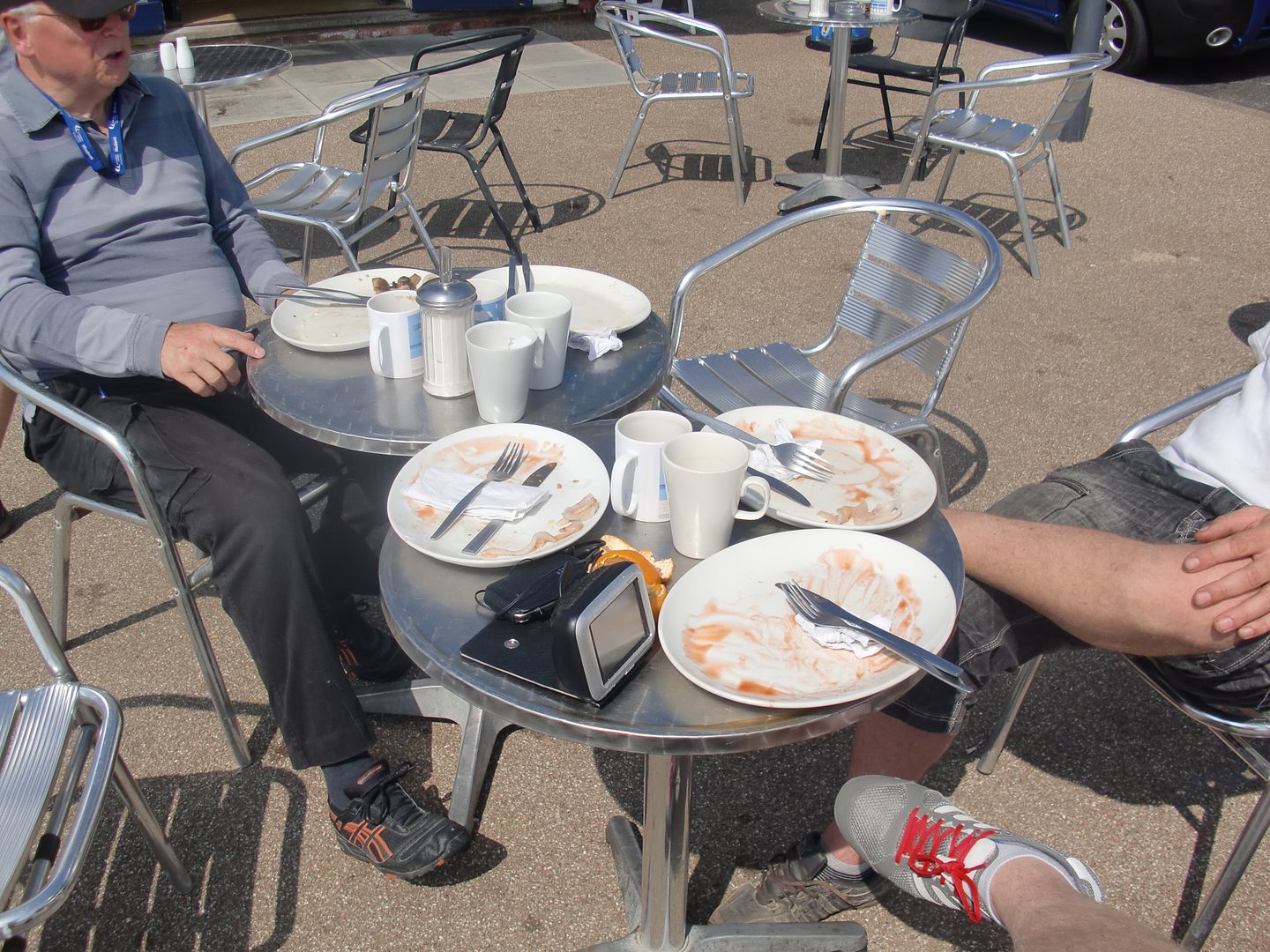 As the others have said we admired the weather for a time, chatted for a while to put the world to rights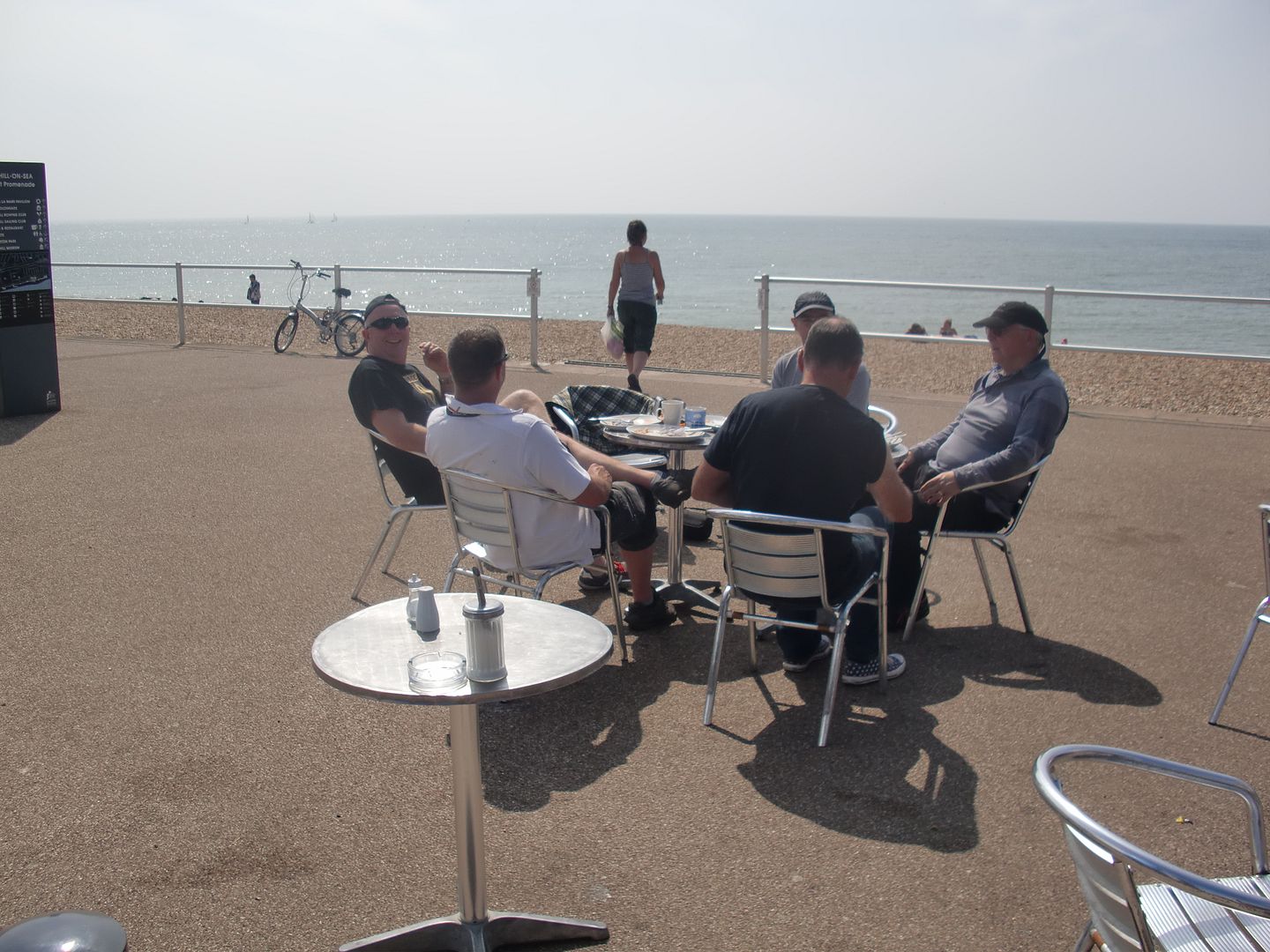 and after the others had left i sneaked a look at Colins car, being the same constructions plans as mine.
Fuel stop and a chok ice and a cracking drive home, car put away and now for a cup of decnt tea.
Really what more could you want, apart from free fuel.
……
yes the car does seem to be going better, using more of the rev range and not so worried about the bumps and pot holes, just need to develop X ray vision.
AND    Colin ( Wingco ) adds…..
What a great day, I decided I would go straight to the café so I left at about 8 o'clock and had a nice genital run down to Bexhill. When I left home it was raining so had to go back in doors and look at the weather forecast and it was right cloudy and sunny later so of I went, was hoping it wasn't going to rain to much as my wipers didn't work, still needed to wired in. I arrived at Bexhill at 9.30ish and got my self a nice cuppa looking out to sea, cant get better than that.
After about 30mins you could here the drone of the rest of the group with Kenton pulling up first. After greetings and normal banter breakfast was summoned and consumed and after some more banter we made tracks home.
Had a chat with Richard who took a look at my car and her found my torch under bonnet ' thanks Rich' and plug my oil light switch back in Doh.
Had a great run home, great run, great day, great company thanks to everyone and see you soon
---
---